One of Ireland's older cousins was Reynold Alleyne Nicholson (1868–1945). He was the eldest son of Ireland's Uncle Henry, and like many members of this scholarly family became an academic. R.A. Nicholson was a renowned English orientalist, a scholar of Islamic literature and mysticism and a translator of important Sufi texts. Reynold was born in Keighley and died in Chester, maintaining the strong family links with the north of England. After studies at Aberdeen University and Trinity College, Cambridge, this Nicholson went on to become lecturer in Persian and then Professor of Arabic at Cambridge. Two important books include Literary History of The Arabs (1907) and The Mystics of Islam (1914) Between 1925 and 1940 Nicholson worked on a critical edition of Rumi's Masnavi, published in eight volumes.
One of Nicholson's students, Arthur John Arberry (1905–69),  published a volume on the lives of six scholars of oriental studies, in which he devotes a section to Nicholson, telling the reader about his work, but also about other talents such as representing Cambridge at golf. Arberry's book, Oriental Essays (1960), also contains biographical information. Thus we learn that in 1903 Nicholson married his cousin Cecilia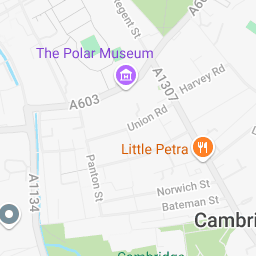 Varty, a pianist, with whom he set up house in Cambridge, at no. 12, Harvey Road, taking with him a cook from Cumbria, Jane Hannah Dalton and appointing a new housemaid from Girton, Hannah Janette Hankin.
Like many members of the extended maternal side of Ireland's family, Cecilia was originally from Penrith. She grew up in the beautiful rural landscape at Stagstones with her father and mother Thomas and Lucy (Waring) Varty, as well as three sisters, Lucy, yet another Annie Elizabeth and Margaret Alleyne, and one brother, John Nicholson Varty.
Nicholson's memorial inscription in the chapel of Trinity College, Cambridge reads:
Memorial inscription
Translation

REYNOLD ALLEYNE NICHOLSON

LINGVAE PERSICAE PER XXIV ANNOS LECTOR ARABICAE PER VII PROFESSOR PARITER IN VTRAQVE DISCIPLINA ERVDITVS CARMINVM MYSTICORVM INTERPRES EMINEBAT VNICVS
VIR COMIS ET MODESTVS COLLEGII BIS SOCIVS
MORTEM OBIIT A.S.MDCCCCXLV SVAE LXXVII

Reynold Alleyne Nicholson, University Lecturer in Persian for twenty-four years and Professor of Arabic for seven years, was equally learned in both disciplines.  He was pre-eminent as an expositor of the poetry of the Mystics.  An affable and modest man, he was twice Fellow of the College.  He died in 1945 at the age of seventy-six.
Sources:
Arberry, A.J. (1960) Oriental Essays, London, Allen and Unwin.
National Portrait Gallery
ODNB